The Fowler Center holds weekend respite camps from September through May. Weekend camps are an opportunity for campers to make friends, participate in new and different outdoor activities, learn and expand on their own creativity, while also giving families and caretakers a break.
Every weekend is themed differently around the season and month, but since we have an indoor arena, all campers from September through May get to enjoy our horses and small animals! Fall finds us enjoying the beautiful colors of Michigan with nature hikes, campfire snacks, trips up the accessible Tree House, and pumpkin carving. Winter at camp is filled with sledding, other snow sports and ice fishing, while the Spring sessions give us a chance to get out and plant flowers, go for hikes, and take a ride on the pontoon boat.
Check-in 6:30 – 7:30 PM on Fridays
Check-out is from 1:00- 2:00 PM on Sundays
Fee: $375,  Additional Fee for 1:1 staffing.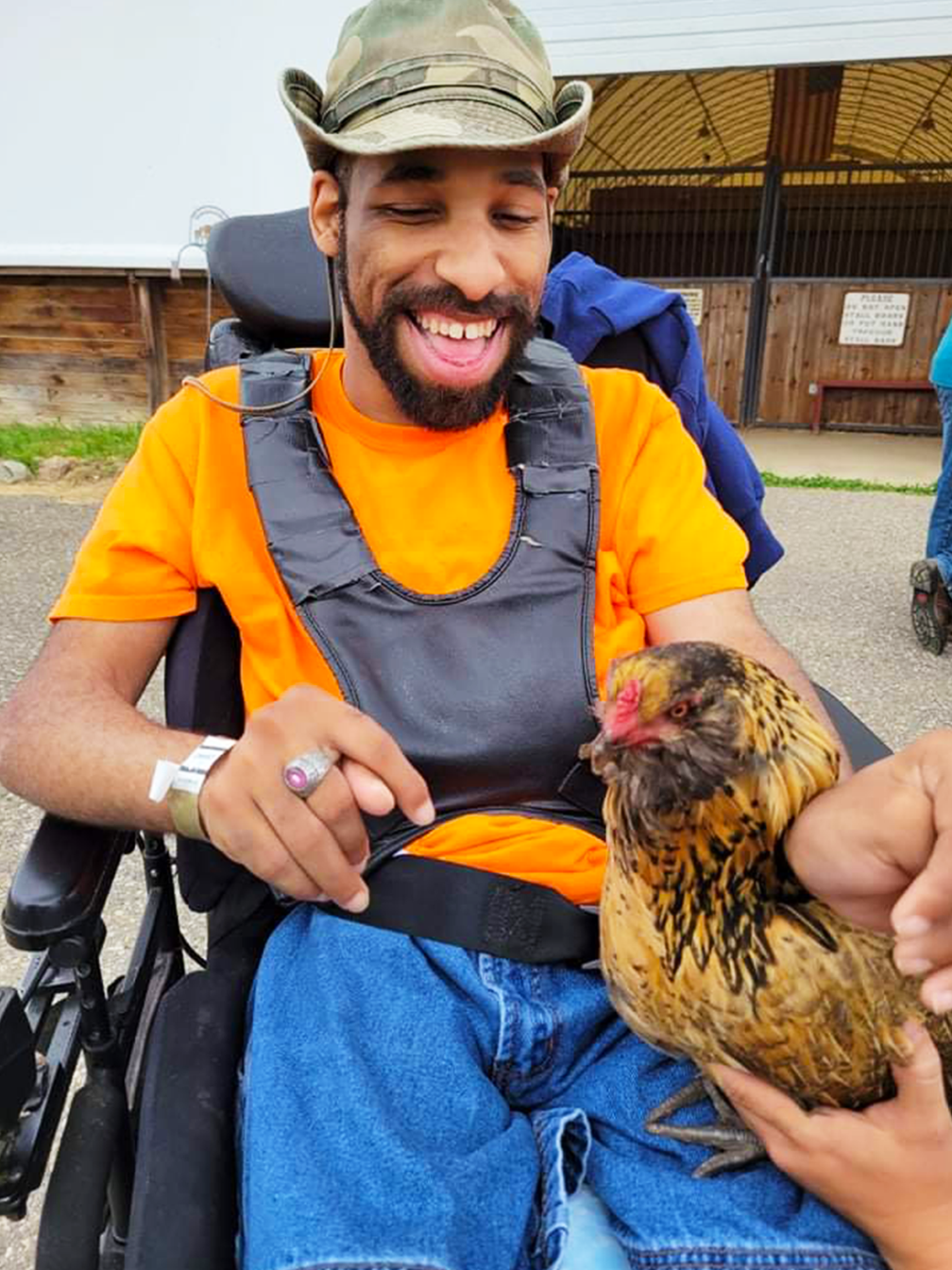 Paying for Camp
We currently hold contracts with many counties and funding agencies in Michigan in order to coordinate services for your loved ones. Many of our weekend campers use" respite" or "therapeutic camping" dollars they are allotted from their Community Mental Health or other agency to pay for a weekend at camp. If you are interested in using your respite funding to pay for camp tell your supports coordinator so they can add The Fowler Center to your Plan of Service.
If you, or your worker, have any questions call our office at 989-673-2050.
Note: If we do not currently hold a contract with the county or agency you are with please call our office so that we can start the process of connecting with them in order to help serve you.