Travel Adventures
Join The Fowler Center for trips filled with friends, fun, and travel as we venture to various destinations in the USA. Trips vary from day trips to weekends to week-long adventures!
Some of our recent trips include a day trip to Great Lakes Crossing where we visited Sea Life Aquarium and had lunch at Rainforest Café; a weekend fishing trip where travelers camp in tents at a state park and charter a fishing boat, catch and then fry up dinner over the campfire; and finally, a week-long trip to Disney World! 
Trips are first come, first serve and have limited spots available for those who use wheelchairs due to transportation and the nature of the trips.
PARTICIPANT ELIGIBILITY:  Age 18+. Those who wish to attend travel adventures should be successful in a 1:3 staff to traveler ratio, able to follow staff directions to remain with the group in the community, and not have any aggressive behaviors that would pose a risk to themselves or others. Travelers must be willing to participate and stay with the group during all activities throughout the duration of the trip. Modes of transportation vary for each trip and travelers must be successful in utilizing each mode. Travelers who are new to The Fowler Center may need to meet with Administrative staff before confirmation of the trip in order to assure proper placement.
Upcoming Adventures
Cedar Point Halloweekends
Cedar Point Halloweekends
October 20-22, 2023
Trip Highlights
Location: Sandusky, Ohio
Transportation Mode: van
Lots of spooky fun
Cedar Point Halloweekend Events
Visit A Cider Mill for fresh cider and doughnuts
Trip Cost: $850
Non-refundable deposit of $300 due 9/18/23
Balance of $550 due 10/9/23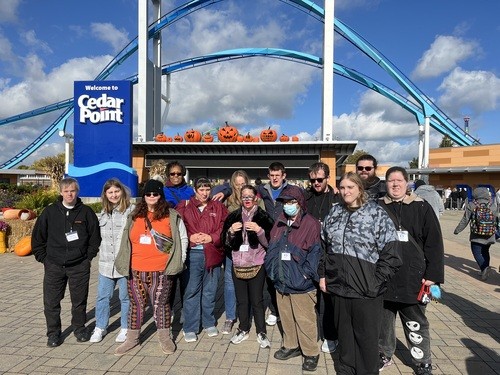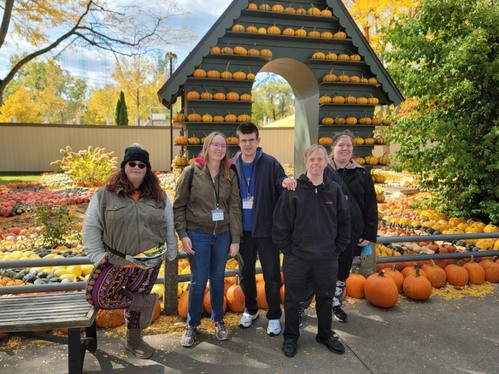 December 15-17, 2023
Trip Highlights
Trip Location: Grand Rapids, MI
Transportation Modes: van
Frederik Meijer Gardens & Sculpture Park
The Nutcracker Ballet at DeVos Performance Hall
Holiday Treats
Holiday Lights
Trip Cost: $975.00
Non-refundable deposit of $375 due 11/6/23
Balance of $600 due 11/27/23