Riding Lessons
Horseback riding has many benefits including noticeable improvements in balance, physical strength, coordination, mobility and self-confidence. Not to mention it's just plain fun! Our CHA certified Equestrian Supervisor will teach you how to wrangle, groom and saddle your horse. We offer English and Western style lessons with the goal for our students to safely and confidently learn to do everything on their own.
We offer both private and group lessons to riders of all proficiency levels and abilities. Our Equestrian Center features a 60′ X 120′ indoor riding arena and heated observation room with bathroom which allows us to provide lessons year-round!
Lessons cost $45 per one hour session or $200 for a bundle of 5 sessions. Group discounts are available.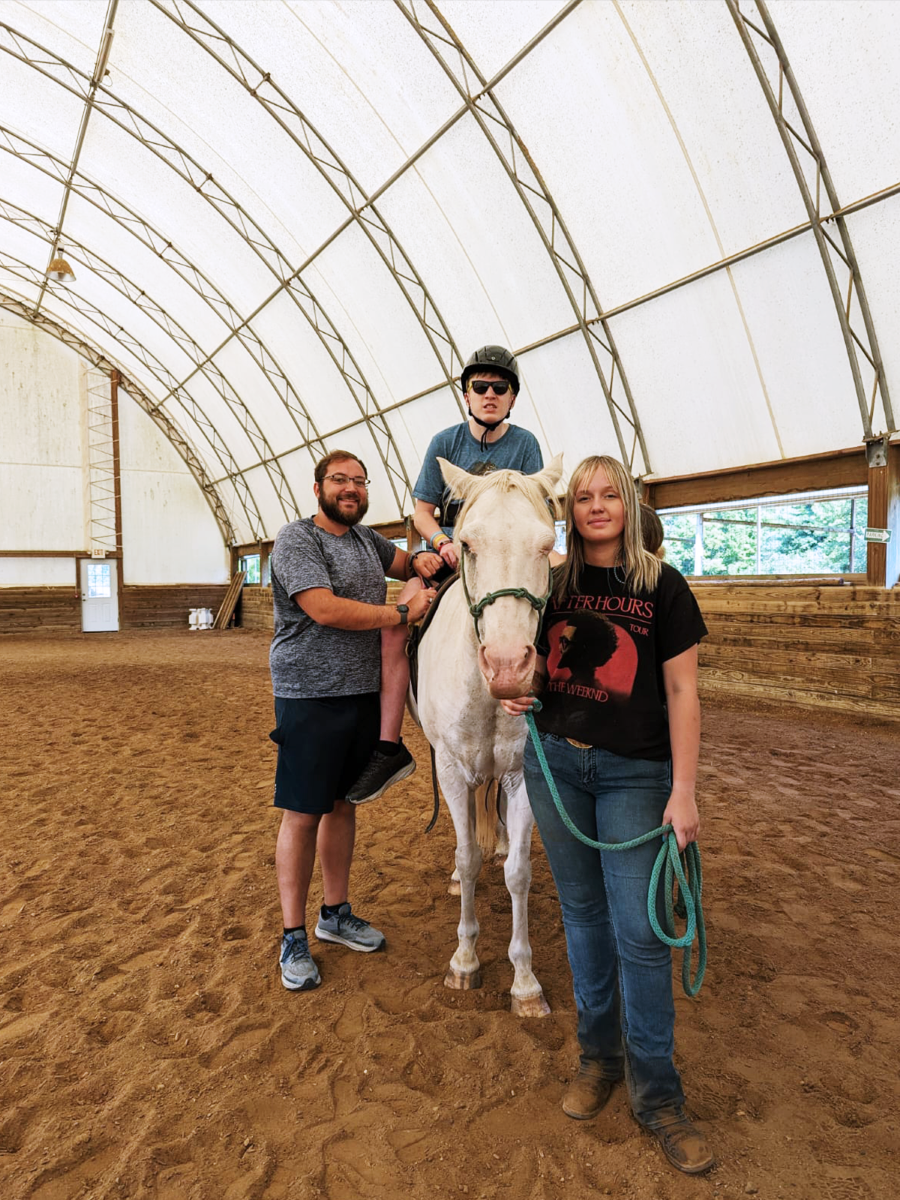 Trail Riding
Experience the joy of a leisurely horseback ride through the peaceful trails that wind through our 200-acre property in the heart of the Michigan Thumb. Riders five years old and up will feel the positive impact of bonding with one of our beautiful equine friends while enjoying the fresh air and the empowering freedom of movement.
Our Trail Riding program is set to open in the Spring of 2024, so stay tuned for more information!
If you have questions or would like to schedule lessons please contact our Equestrian Supervisor, Mary Kate Anthony.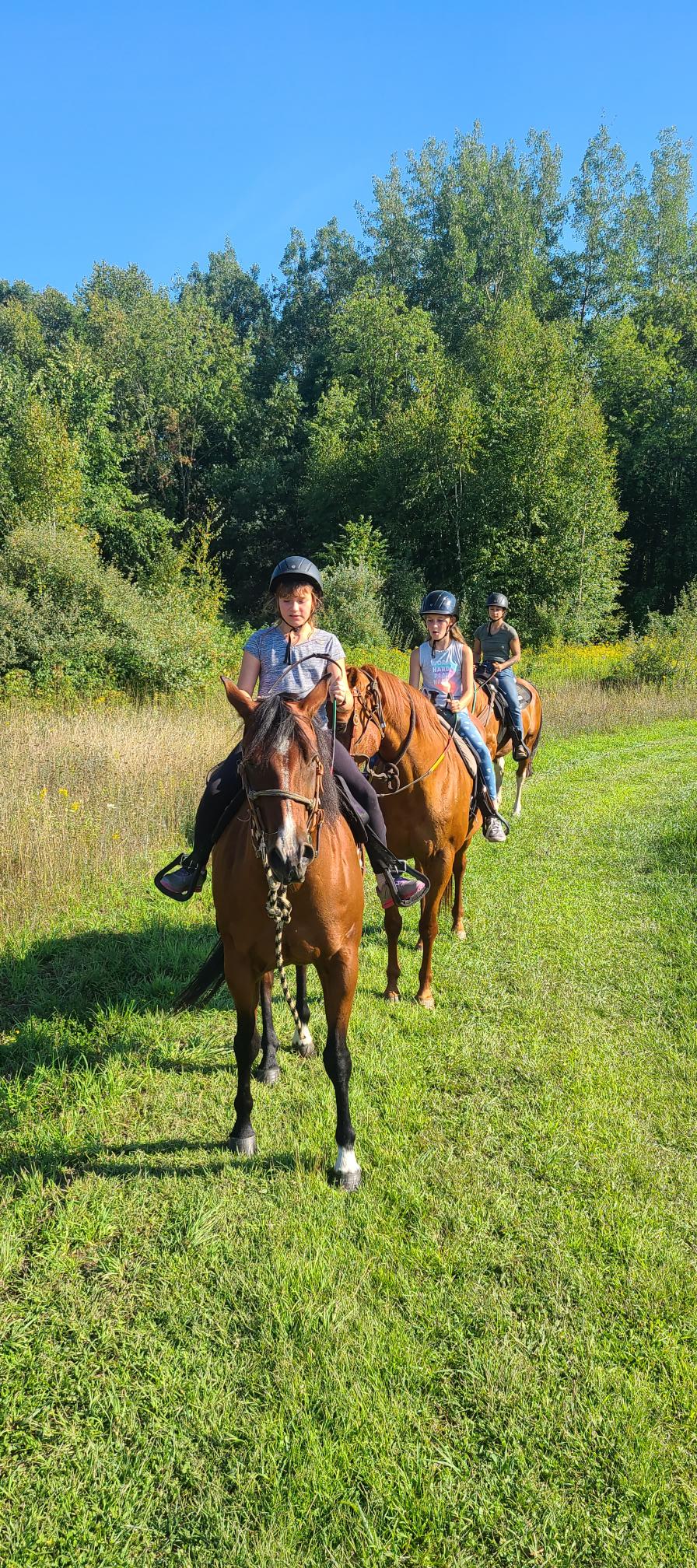 C.O.M.B.A.C.K. Riding Camp
Character, Overcome, Motivation, Endurance, Behavior, Attitude, Confidence, Knowledge
At C.O.M.E.B.A.C.K. camp mornings are filled with fun  programs such as waterfront, sports, crafts, or nature. Afternoons are all about the horses and animals. Each day campers will receive a half hour group riding lesson during which time they will work on developing riding skills such as using their voice, weight, hands, and legs to ask their horse to stop, walk on, and turn independently. More advanced riders will continue to work towards gaining independent control over their horse at a walk, and learning control at a trot. Ground lessons (non-mounted lessons) are designed to help campers learn all about horsemanship through interactive activities that promote the use of all five senses to learn and may include games, worksheets, and crafts. Sessions are currently only offered to ambulatory campers who are independent in care (or only require minimal assistance).  Rider Weight Limit 220 lbs. 
Cost: $890
Age 18+: May 14-19, 2023
Age 18-35: July 30 – August 4, 2023
Age 18-35: August 13-18, 2023
Volunteer at the Equestrian Center
It takes a lot of work to keep our horses and various small animals healthy & happy, as well as provide riding programs. Come be a part of our team and see what a difference you can make!
Volunteers assist with…
-grooming
-feeding
-cleaning & organizing tack
-unloading & stacking hay
-decorating the barn for upcoming programs
-general cleaning of the barn
-camper riding sessions (lead a horse or sidewalk)
To volunteer at our Equestrian Center, individually or as a group, contact our Program Director, Lillia Sheline at 989-673-2050 or send an email