Join Our Team
Be part of our amazing team devoted to changing the lives of children and adults with disabilities throughout Michigan and beyond. All of our staff, regardless of position, ensure our campers are having a safe, engaging, and welcoming away from home experience.
Join our team and help campers traverse the ropes course, side-walk at the equestrian center, clean the bathrooms, put up platform tents, or serve a meal. All jobs are important here!
YOU WILL MAKE A HUGE DIFFERENCE AT CAMP!
Current Job Openings
We are hiring respite staff for our respite seasons!
Not Your Average Summer Job!
Summer Camp ~ Weekend Respite Camp ~ Fall Camp ~ Winter Camp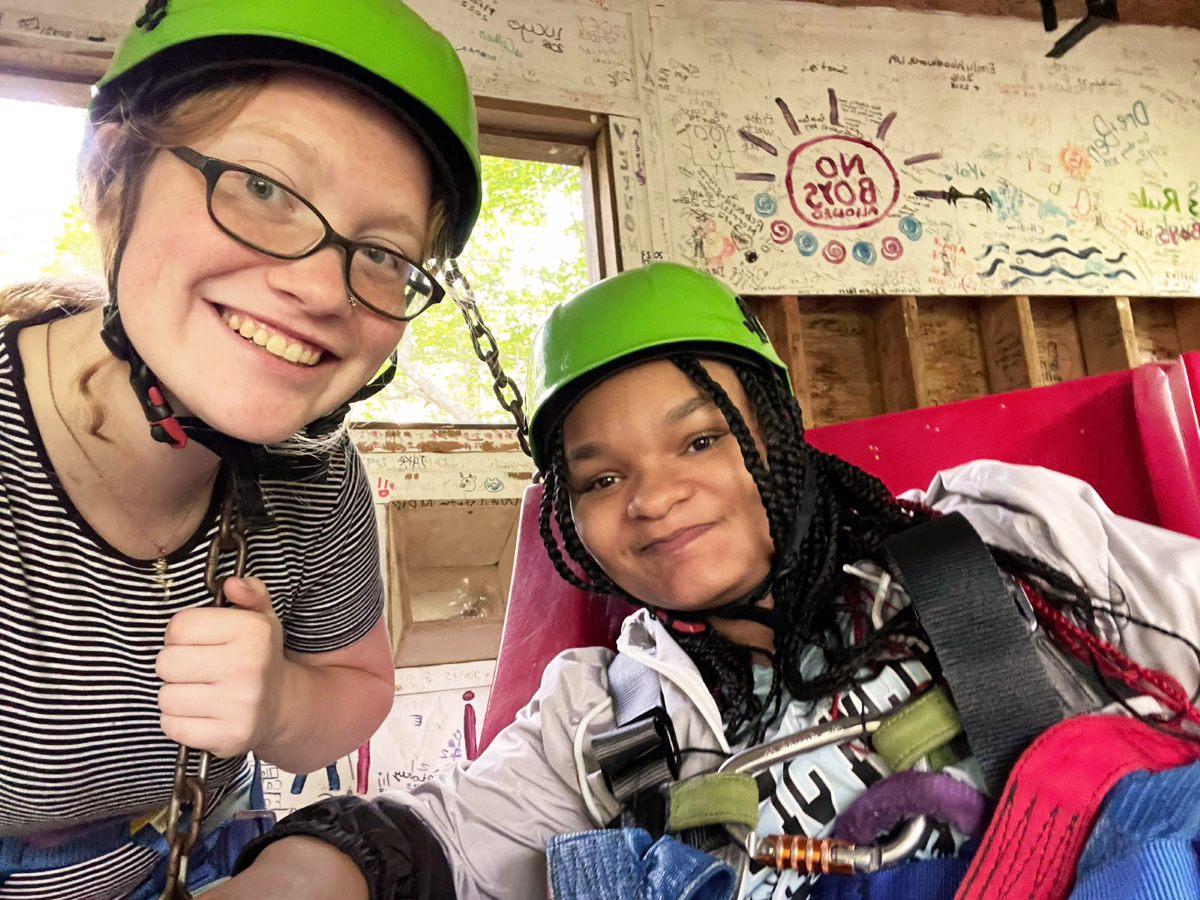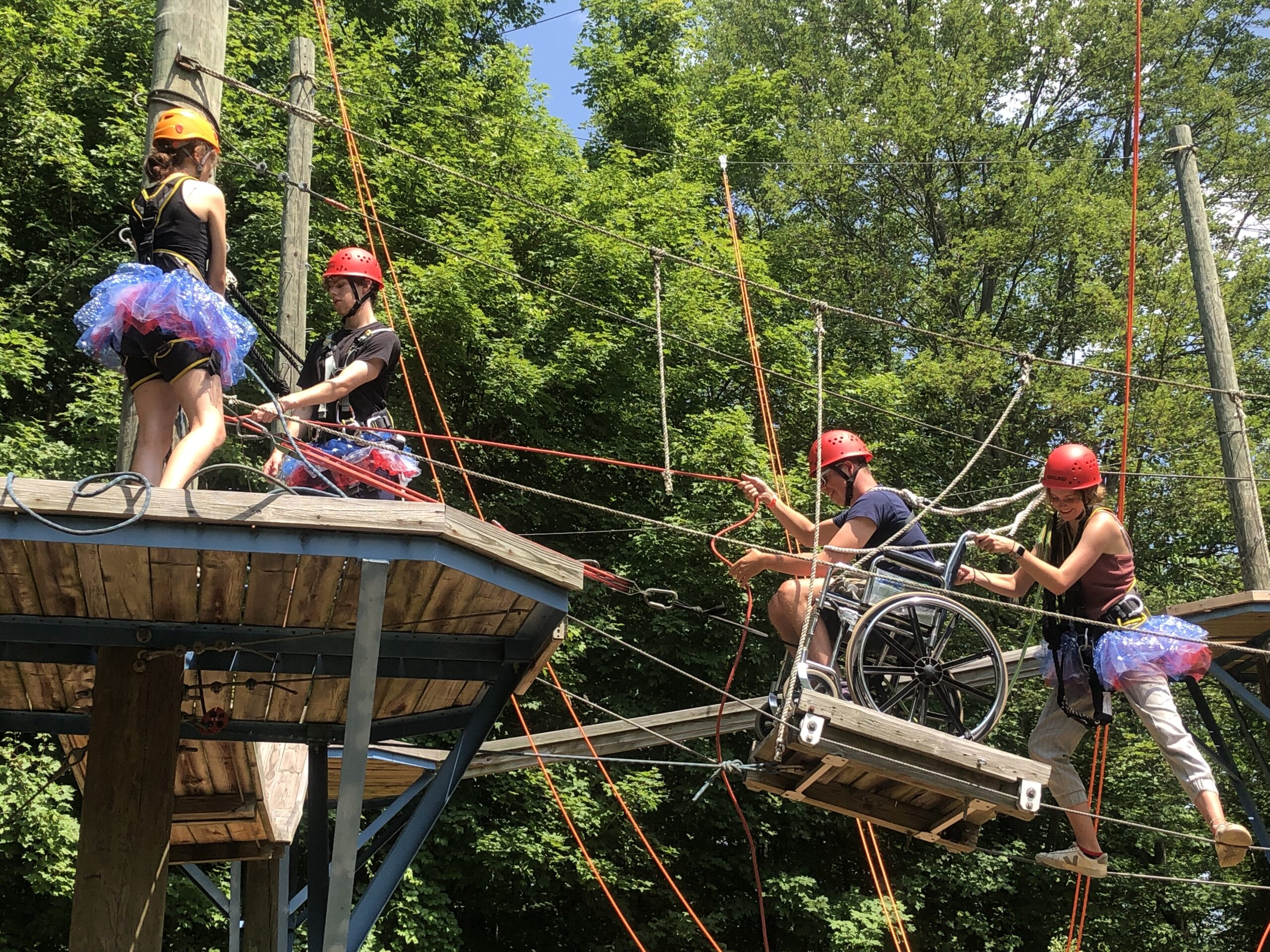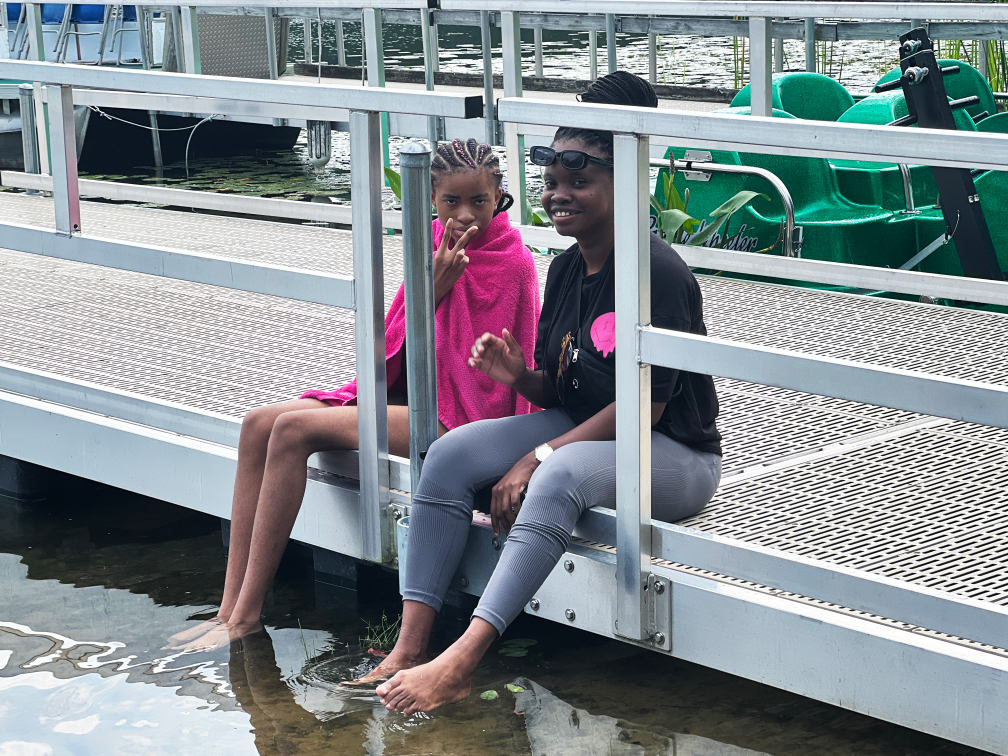 The Fowler Center staff members are friends and family to our campers as well as professional caregivers and group leaders. If you are looking for a place where you can make a difference and impact people's lives, consider joining our team!
The Fowler Center recruits summer or year-round staff from colleges and universities around the country where many staff are studying special education or education, therapeutic recreation, or related fields. The Center also utilizes international exchange programs to bring summer staff from other countries, adding a dynamic world flavor to camp. The Fowler Center is a year-round facility with full-time summer employment and volunteer opportunities, as well as part-time spring, fall, and winter employment opportunities. Many staff members have gone on from The Fowler Center to pursue professions in some of the following fields: education, social work, occupational, physical and recreational therapy, special education, nursing and medicine, psychology, and other related human service professions. For more information, email lseeloff@mchsmi.org.
Internships & Fieldwork:
It is possible to gain college credit or fieldwork hours from work experience at camp. Internships at The Fowler Center can also be set up in several different fields including therapeutic recreation, outdoor education, and parks and recreation management. Contact the camp office or your academic advisor for details. For more information, email lseeloff@mchsmi.org
Respite Cabin Counselor
Respite weekends are an opportunity for campers to make friends, participate in new and different outdoor activities all while learning and expanding on their own creativity, problem solving, and life skills. It gives families and caregivers a break as well.
As a cabin counselor, you will work with 2-4 other counselors to ensure all needs of campers in the cabin are met. You will spend the day with your cabin group caring for campers needs and and helping campers engage in activities throughout the day. You will also be living in the cabin with the campers.
What Can You Expect?
To have fun
To make some of the best friends you have ever had.
To feel good about the work you have done.
To learn a lot about yourself and others.
To find out how strong your sense of humor is.
To work very hard.
To laugh.
To do some of the most embarrassing things you've ever done and have a great time doing them.
To be outdoors – A LOT
To gain more from the experience than you bargained for.
To never have thought a camp session could go so slowly and so quickly at the same time.
To work very long hours.
To learn.
To feel needed.
To cry when it's time to say goodbye.
Don't take our word for it…See what past staff members have said
Terry Allen
Cabin Counselor
From Gillingham, United Kingdom
My favorite camp memory was learning to use the paddle boats and in turn teaching campers how to use them. I also enjoyed helping the campers to have a great experience. I have made new friends!  I feel that working here at The Fowler Center has impacted my confidence and improved my leadership skills.
Edward Hall
Cabin Counselor
From Vassar, Michigan
My experience as a camp counselor has changed me. Before this job I didn't have much motivation. This summer I learned how to interact with many strong personalities, and I hope I have impacted my team the same way they have impacted me. I did make more friends than I thought I would, especially my cabin team.
Alyssa Hill
Cabin and Outpost Counselor
From Detroit, Michigan
One of my favorite camp memories was when two of the campers in my group were singing Elvis Presley's "Can't Help Falling in Love." My camp experience has changed me in many ways. I feel more humbled and show gratitude to those who do this for a living every day. I enhanced some of my skills and made lots of new friends that I will cherish for the rest of my life. My camp experience impacted my resilience. I learned to be more in the present, love nature more and be appreciative for so many things.
Angel Silva
Cabin and Outpost Counselor
From Mexico
My favorite memories of this summer are the Outpost trips to the sand dunes and watching the sunset over Lake Michigan with my team and campers. Also, the campfires in the Outpost every night made my summer most beautiful! I can say that I'm a different person now. Being exposed to cultural diversity at camp and helping campers with different abilities has given me the ability to easily adapt to any situation.
Liliana Tlamani
Lead Cabin Counselor
From Mexico
In each session there were special memories that I will treasure forever. The smiles and appreciation of the campers, laughing with my friends, and having new experiences are some of my favorites. This experience has had a great impact on me. It has taught me to be more humble and to put myself in the place of those who cannot do everything that I can. I have had the opportunity to lead a team and look after them. I've learned how to be better for others. I have made many friends from different countries, and I have met wonderful people who have taught me a lot.

Camp & Program Positions
We have a variety of positions just waiting for you. Whether you love creating programs, singing songs, spending 1:1 time with campers, talking with parents, or leading trips we have just the job for you!

Benefits
Though our camp salaries are competitive, you can expect so much more! You will form lifelong friendships, strengthen your teamwork, communication, leadership, creativity and decision-making skills, be a role model, have fun and most of all MAKE A DIFFERENCE!

Impact You'll Make
We have over a 90% camper return rate! Our campers return year after year due in large part to their cabin & program staff who help make their experience an unforgettable one.

Join Our Amazing Team
If you're interested in making a difference in the lives of others and finding a summer full of fulfillment, download our application by selecting the icon and send it to us. You can email it to our camp director Lynn Seeloff.

Contact Us
Still have questions? We'd love to give you an answer. Call our office at 989-673-2050 or email our Camp Director, Lynn Seeloff.