Activities
The Fowler Center spans over 200 acres of meadows, forests and lakefront, allowing for plenty of exploration and fun. The waterfront and sandy beach on Harmon Lake is a great place for swimming, fishing and boating. The Fowler Center has a specially designed loading dock and pontoon boat so campers with physical challenges or who use a wheelchair can load right onto the boat.
Take a look at all the activities we offer!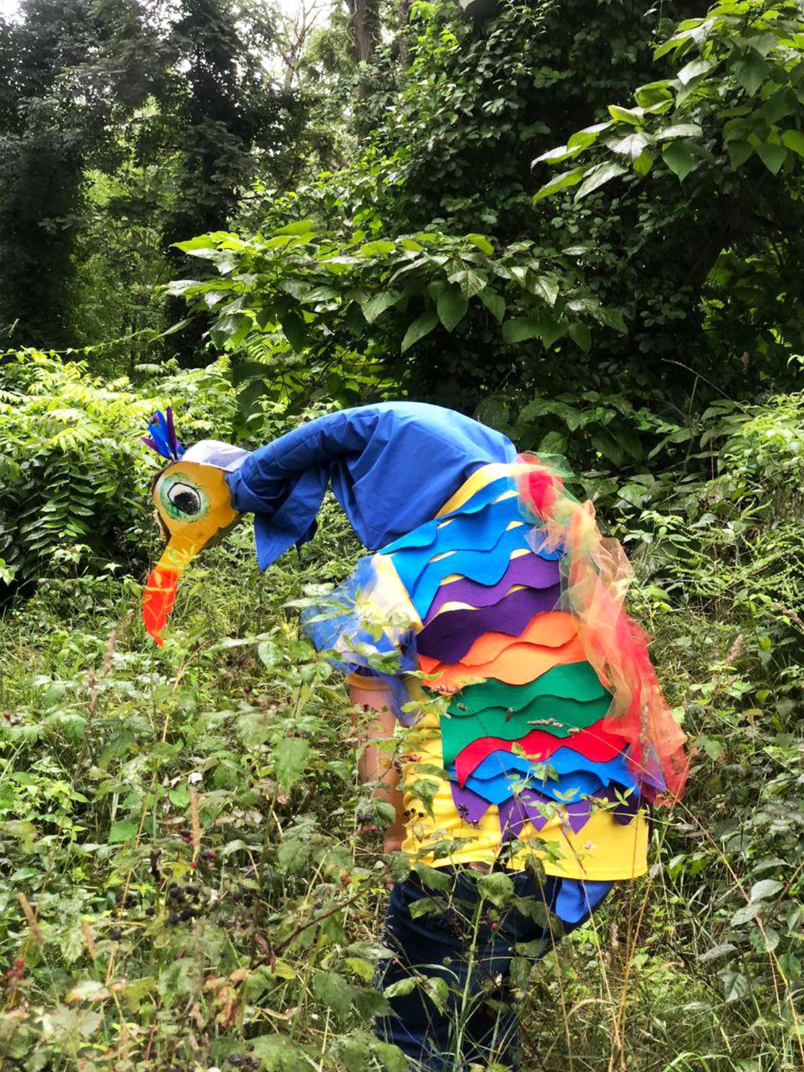 Outdoor Education
Campers learn to identify trees, birds, plants and insects found around the camp. Castings are made of animal tracks and nature crafts are assembled from the treasures of nature. Working in the flower garden, camping out under the stars, feeding a variety of wildlife and lots more are part of the outdoor program.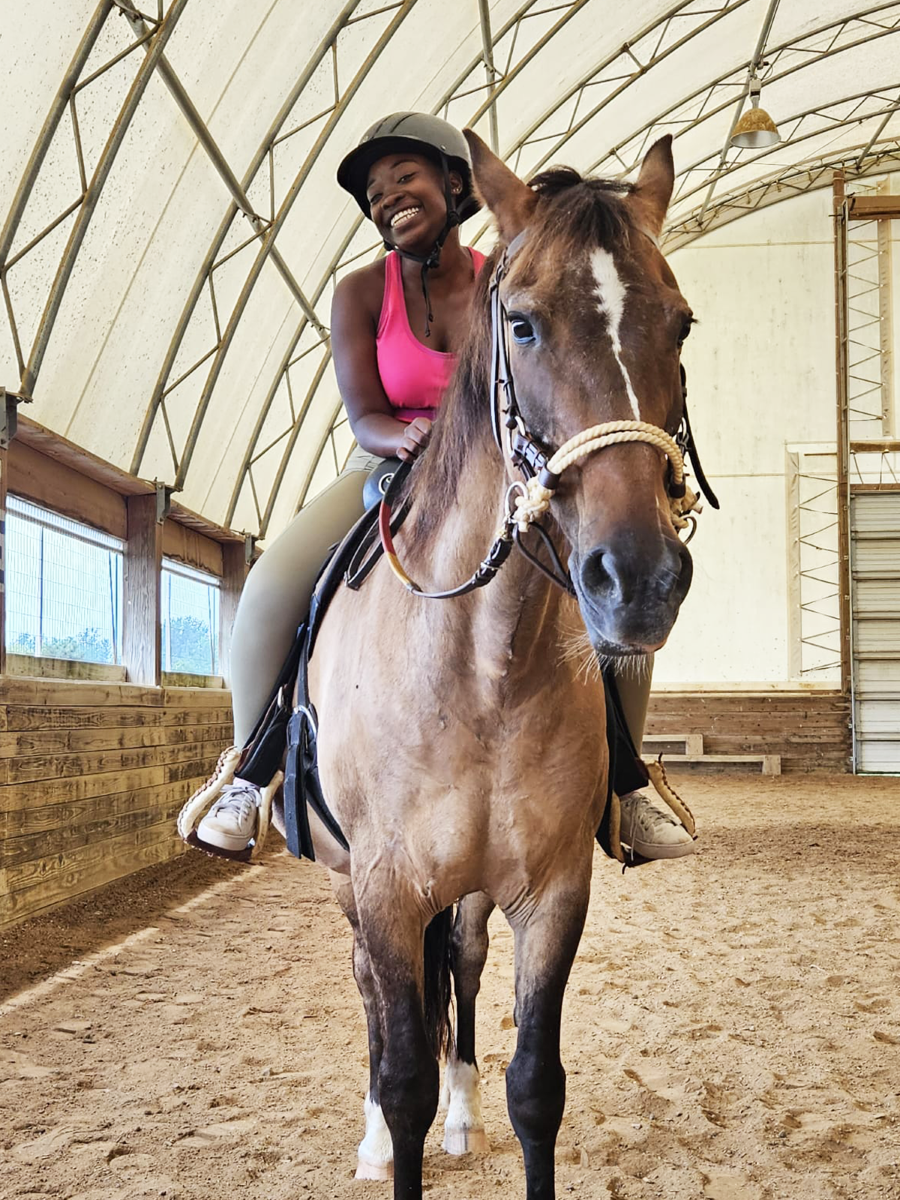 Equestrian
We offer campers the opportunity not only to ride but also to learn how to groom and care for the horses. A ramp, loading platform and special horses allow for all visitors to ride, regardless of physical disability.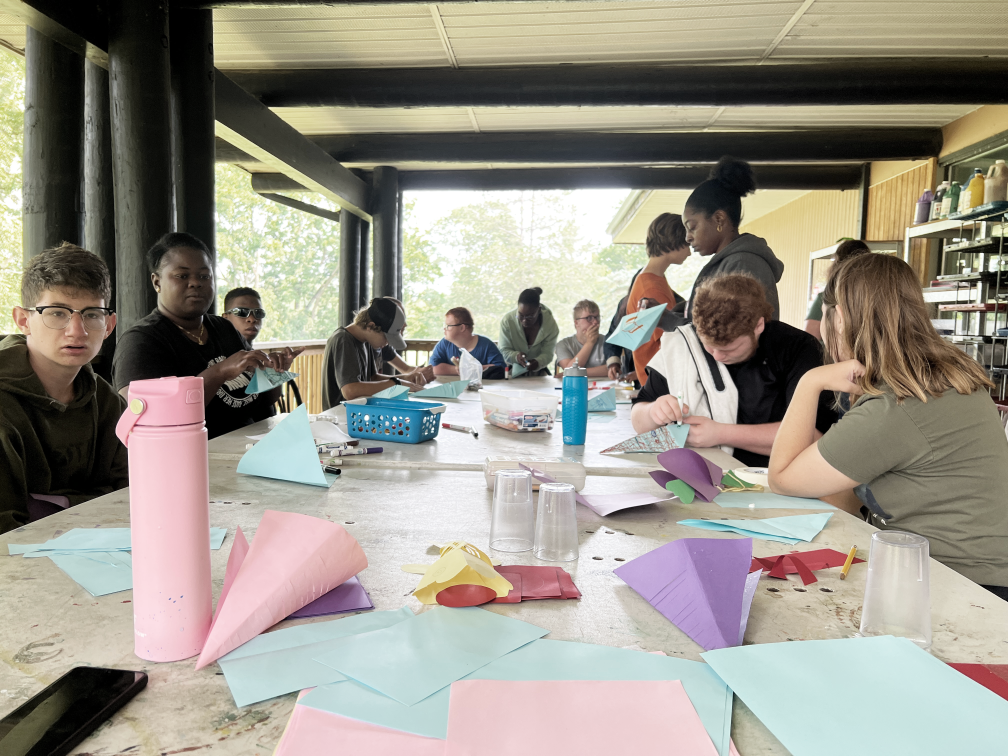 Creative Arts
Arts and crafts, music and drama make up creative arts. One might express their creativity by making pottery and firing it in a kiln or making candles, jewelry, paper, stationary, paintings and many other crafts. In music and drama, participants learn to play instruments, sing and design skits to perform.
Waterfront
Campers swim stroke, play water games or at least get adjusted to the water. Row boating, canoeing and pontoon boating are other exciting activities offered on our waterfront. The water provides extra mobility and freedom for those visitors with physical disabilities. Bluegill and bass are among the varieties of fish that anglers can catch and release. The Fowler Center has a specially designed loading dock and pontoon boat so that campers with physical challenges or who use a wheelchair can load right onto the boat.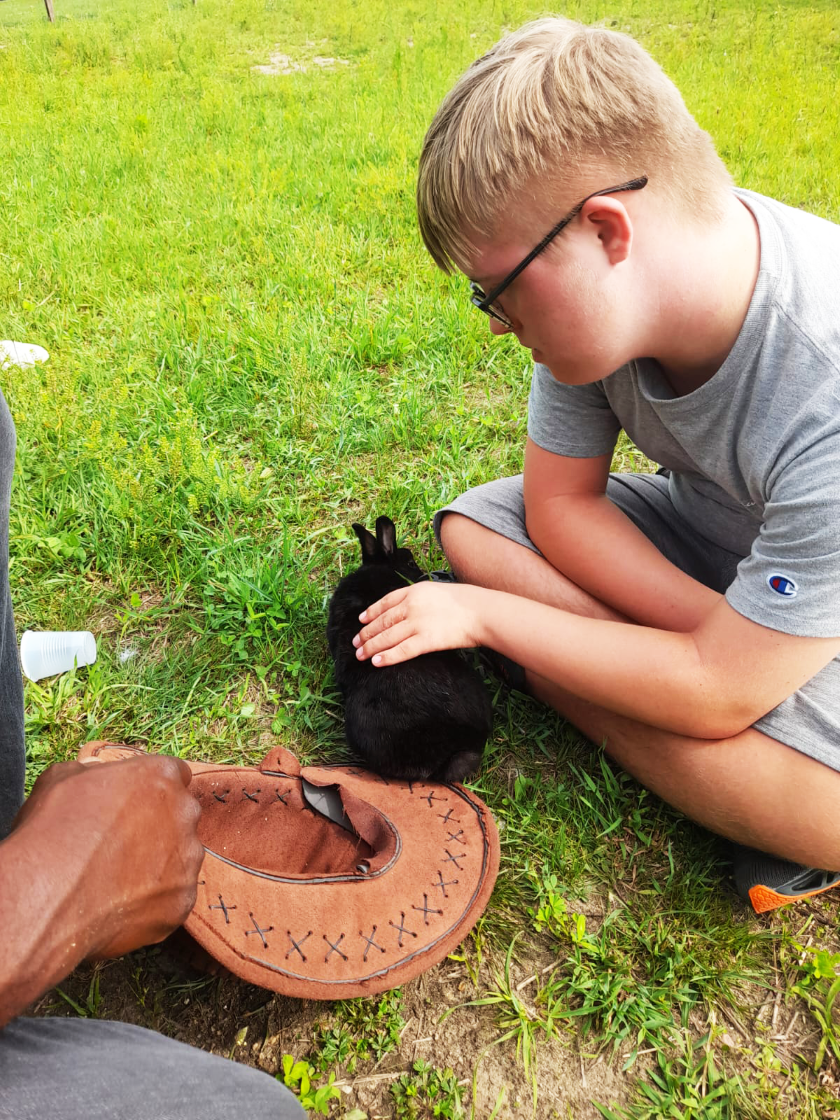 Small Animals
Campers are provided a safe and positive experience of interacting with small farm animals and learn to properly care for and feed them. Through this experience they are able to overcome personal hurdles associated with disabilities, develop a sense of usefulness with the animals being dependent on them, and cultivate their sense of adventure and self confidence.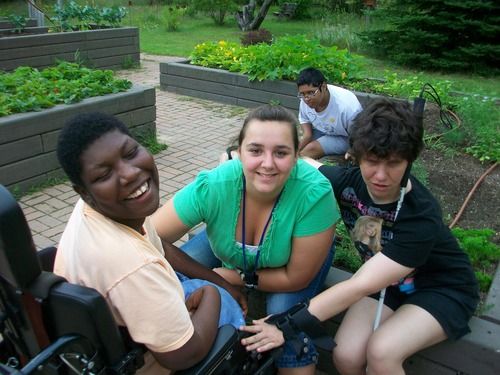 Garden
Campers learn many gardening skills with over 4,000 square feet of vegetables to to tend in traditional garden beds as well as some that are elevated for accessibility. Participants plant seeds, care for the plants and then harvest and eat the bounty. Recycling and composting are also introduced and learned. By pitching in on the chores, new capabilities are learned and self-confidence is built. Gardening can be an extremely therapeutic pursuit.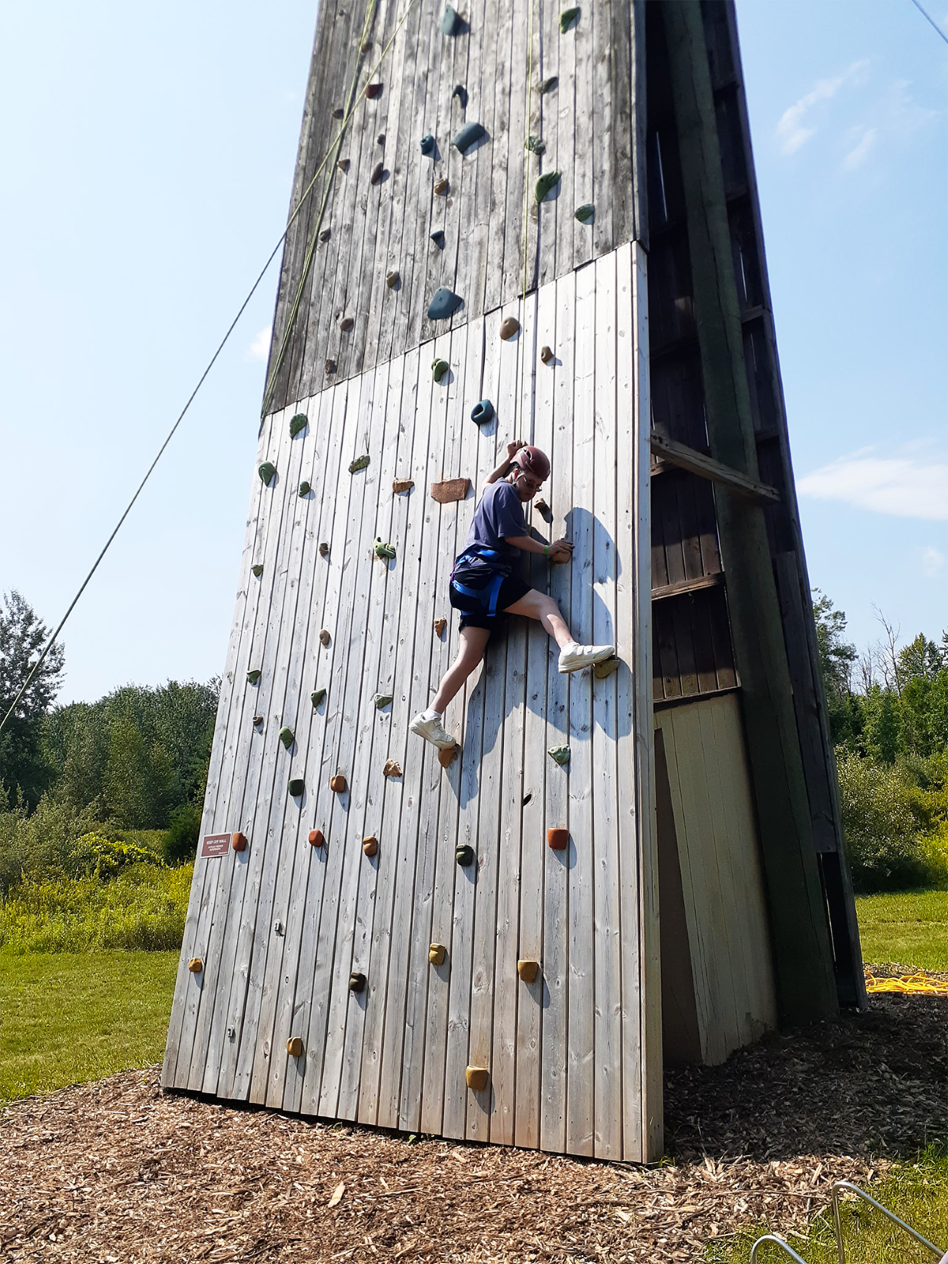 Rock Wall
Campers get on their helmets and climbing gear to master the rock climbing wall; the same kind seen at many outdoor recreation spots. Campers are challenged in a way that they've probably never been before and through positive encouragement they are able to accomplish a feat they never thought possible.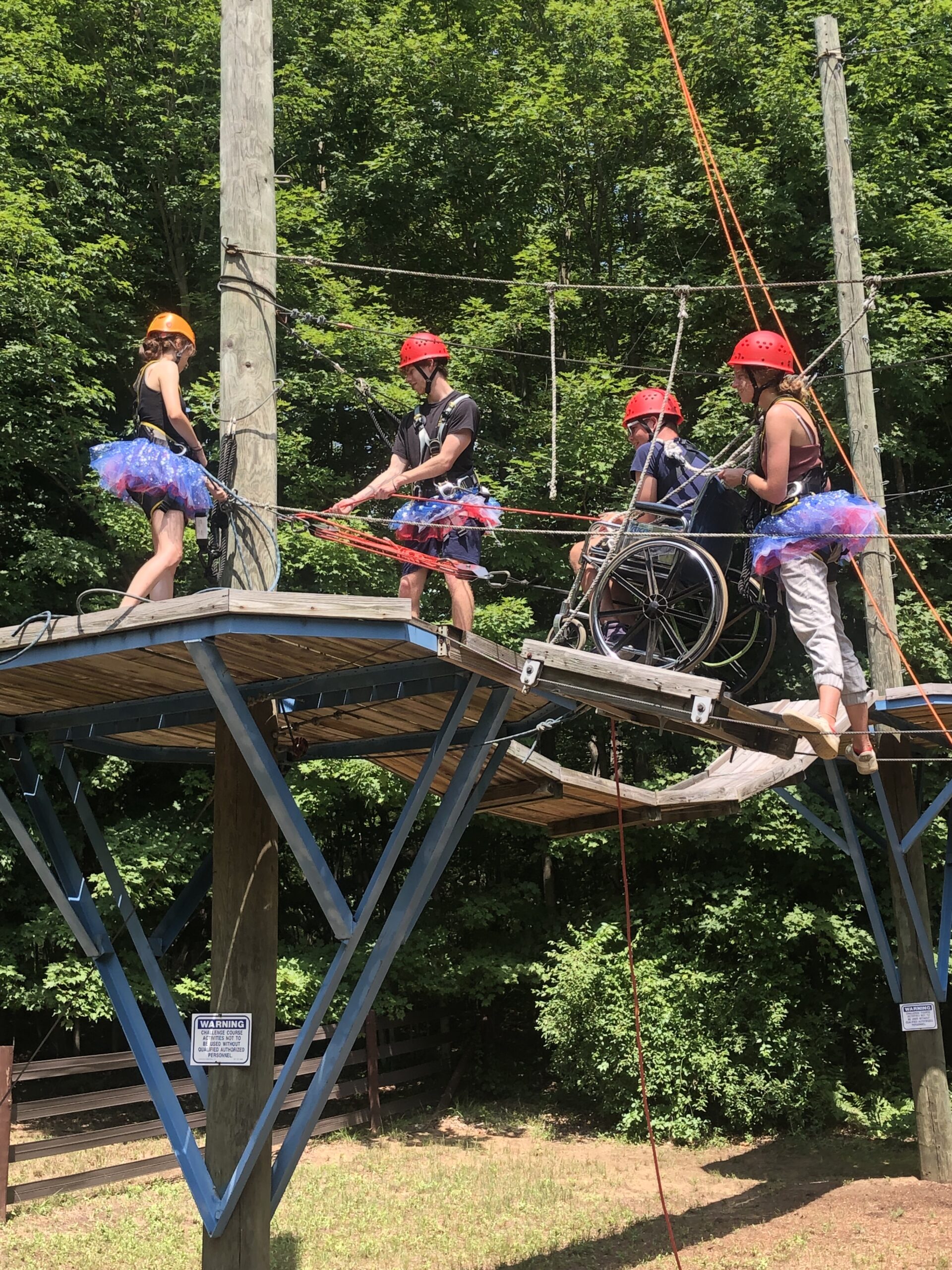 High Ropes
This is another real confidence booster. This challenge course provides a rare opportunity to test one's strength and perseverance, in a completely safe, fully supervised environment. Campers leave The Fowler Center knowing that despite their difficulties, they are able to master something that few can do.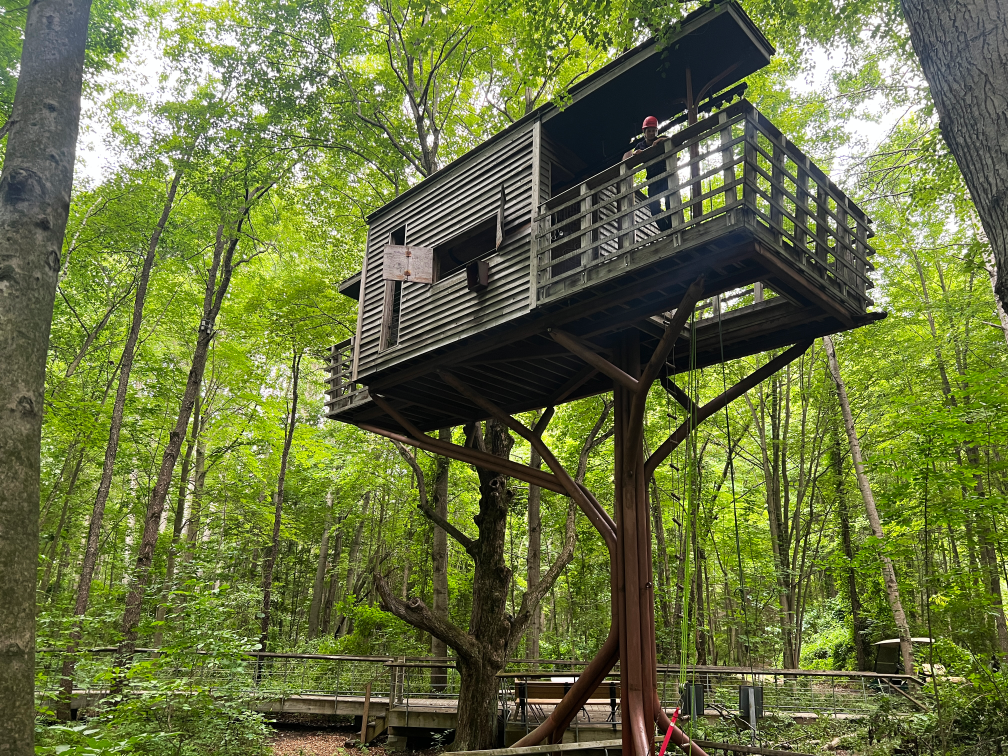 Tree House
The tree house provides campers with a rare birds-eye view of the campground and of nature – an experience that many of our campers have never had. This is truly an engineering marvel and completely wheelchair accessible. It is always among our campers' favorite experiences at The Fowler Center.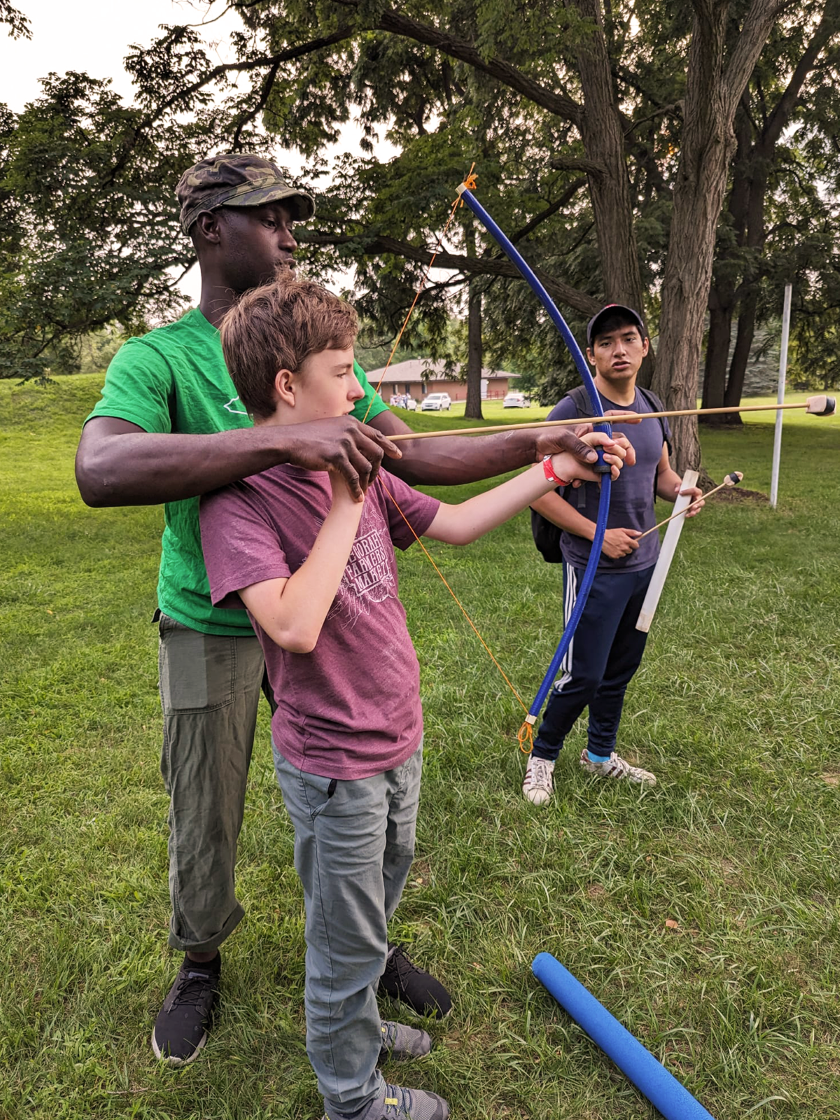 Archery
The "archer" and "bowman" comes out in our campers through our archery program. This ancient sport helps campers with their coordination skills including hand-eye, a sense of balance, and timing. Hit the bulls-eye and the crowd roars!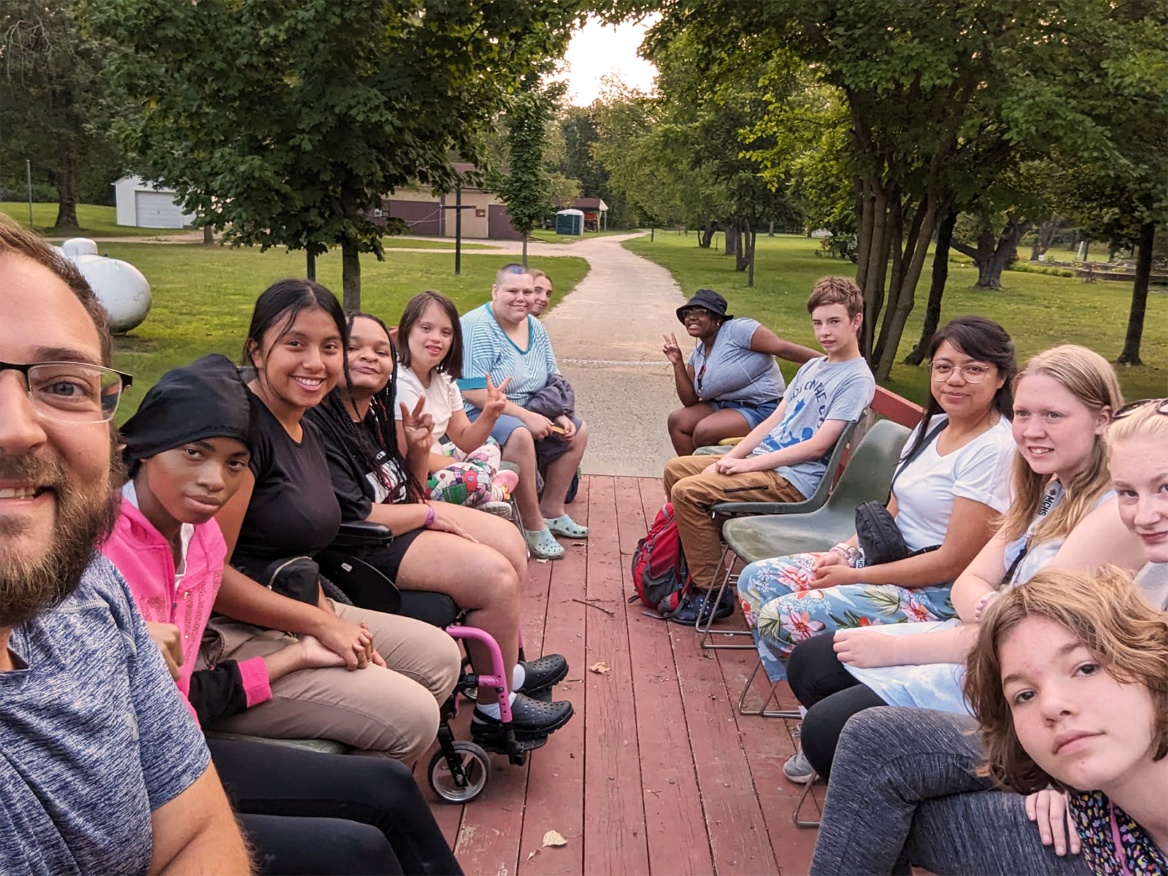 Campfires & Hayrides
Campers participate in the activities that make a camping experience complete; the campfires, the sing-a-longs, the hot dogs, the s'mores! It's here during these informal, spontaneous times that our campers can really just sit back, relax, make new friends … and enjoy just being a kid!